Skip to Main Content
It looks like you're using Internet Explorer 11 or older. This website works best with modern browsers such as the latest versions of Chrome, Firefox, Safari, and Edge. If you continue with this browser, you may see unexpected results.
Springfield Greene-County Public Library
Springfield-Greene County Library District
Students living on campus and Greene county residents can request an online card. The Park Central branch and the Midtown branch are closest to the Springfield campus. (You can take the shuttle to the square downtown to get to the Park Central branch). If you can't find a book in IG12 and need it quickly, the public library is a great place to check.
Ebooks for K-12
Find Ebooks to accompany your units or lesson plans! These links can be accessed by clicking on "Articles & Databases" from the Libraries main page - click on E-Books in the left-hand column, choose "Ebooks K-12" and select the collections/grade levels you'd like to search. Each collection contains different titles, so if you're looking for books for grade 4 you might select both the Nonfiction: Elementary School Edition and eBook K-8 Collection (EBSCOhost) sets.
You can also access the K-12 collections via the link below.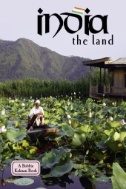 Other Places to Search For Books
---
WORLDCAT – is OCLC's union catalog of books, web resources, and other materials held in libraries worldwide. It is the Amazon.com of the library world. Interlibrary loan features are integrated into the database.
---
Interlibrary Loan – If you cannot find the items you need at Meyer, or through MOBIUS, the Interlibrary Loan Department will order the materials you need. Some fees may apply. The online order form is at Interlibrary Loan, phone: 836-4540