Skip to main content
It looks like you're using Internet Explorer 11 or older. This website works best with modern browsers such as the latest versions of Chrome, Firefox, Safari, and Edge. If you continue with this browser, you may see unexpected results.
Welcome to IG12! Here you will find, books, materials, games, and kits for infants through grade 12. We also have a variety of teacher's resources such as curriculum guides, kits, puppets, and a selection of textbooks.
While we are here to provide resources for future educators and youth service providers; we are always delighted to have anyone in our space who wants to check out a good book! We have many new and popular YA novels to choose from as well as a multitude of picture and chapter books for young ones. We often have students, faculty, and staff who bring in children to find books and other materials and we are always happy to make reading suggestions.
Would you like us to gather materials for you or your students? Please fill out this form and we will gather the materials you and your students need to support learning and assignments.
Ebooks for K-12!
Find Ebooks to accompany your units or lesson plans! These links can be accessed by clicking on "Articles & Databases" from the Libraries main page - click on E-Books in the left-hand column, choose "Ebooks K-12" and select the collections/grade levels you'd like to search. Each collection contains different titles, so if you're looking for books for grade 4 you might select both the Nonfiction: Elementary School Edition and eBook K-8 Collection (EBSCOhost) sets.
You can also access the K-12 collections via the link below.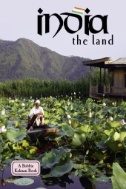 DESE
The Missouri Department of Elementary and Secondary Education (DESE) is the administrative component of the Missouri State Board of Education, and contains a wealth of material for MIssouri teachers. Take some time to get to know this site; you will find in-depth information on school systems and many other items of interest.
A few quick-start pages are listed below:

Street Address:
850 S. John Q. Hammons Pkwy
Springfield, MO 65897
Parking
Visitors may park in the visitor's parking lot at the corner of National Avenue and Monroe Street (lot 13) or other metered parking on campus. The closest metered parking to the library is in Lot 19 on John Q. Hammons Pkwy.
Visitors may park in reserved lots, commuter and residence hall lots without a permit from 5:00 p.m. Friday to 7:00 a.m. Monday, except where posted otherwise.