Preschool Story Time at IG12!
Ms. Emily Furtak reads to Ms. Sheppard's preschoolers from
Missouri State University's Child Development Center!
Welcome to the Infant Through Grade 12 Resources Subject Guide!
Welcome to IG12! We have children's books and a wide variety of teacher resources - including puppets and computer programs for kids! If you're looking for a good book to read, or need guidance with research, we can help with that, as well.
Our Mission: IG12 exists to provide resources and assistance in using these resources to children and young adults and those who are working or plan to work with these age groups.
Book Displays: Come in and check out our book displays - really! Our student workers base these on specific themes; we consider a display to be successful if book "walk off" the display! If you see a title that looks interesting, nab it and take it downstairs to the Circulation desk to check it out!
Find Ebooks to accompany your units or lesson plans! These links can be accessed by clicking on "Articles & Databases" from the Libraries main page - click on E-Books in the left-hand column, choose "Ebooks K-12" and select the collections/grade levels you'd like to search. Each collection contains different titles, so if you're looking for books for grade 4 you might select both the Nonfiction: Elementary School Edition and eBook K-8 Collection (EBSCOhost) sets.
You can also access the K-12 collections via the link below.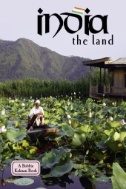 Springfield Public Schools Curriculum Guides Online!
These K-12 Curriculum Guides, furnished by Springfield Public Schools, can be accessed by MSU Education students, faculty, and staff. Please log in using your Bearmail name and password.
The Missouri Department of Elementary and Secondary Education (DESE) is the administrative component of the Missouri State Board of Education, and contains a wealth of material for MIssouri teachers. Take some time to get to know this site; you will find in-depth information on school systems and many other items of interest.
A few quick-start pages are listed below:

DESE News Releases RSS Feed
Loading...
Cherri Jones with Emily Furtak
Contact Info
Infant Through Grade 12 Resources
Meyer Library 215
Missouri State University
901 S. National Avenue
Springfield, MO 65897
417.836.4546 (office)
417.836.8757 (CRC main number)
Send Email
Physical Address:
Meyer Library, Room 215
850 S. John Q. Hammons Pkwy
Springfield, MO 65897
417-836-8757
Mailing Address:
901 S. National Avenue
Springfield, MO 65897
Spring Break
Monday - Friday 9:00am - 6:00pm
Saturday - CLOSED
Sunday - Noon to 10pm
Spring Session
Monday - Thursday
8:00am - 10:00pm
Friday
8:00am - 6:00pm
Saturday
9:00am - 6:00pm
Sunday
12:00pm - 10:00pm
---
Hours will be adjusted for breaks and intersessions; to make sure Meyer Library is open during these times, please check Meyer Library hours at: http://library.missouristate.edu/hours/meyer.htm