Welcome to the Subject Guide on Streaming Videos at MSU!
To navigate the guide, use the tabs at the top to find different kinds of materials.
This Subject Guide is designed to help you find streaming videos avaialble here at Missouri State University. The subjects are arranged in tabs alphabetically. Each tab provides links to bulleted videos on that subject. On the right of the bulleted list(s) are some suggested, similar subjects (tabs) for you to "see also."
These videos are from an MSU database called "Films on Demand." To get the best results, pull up this database at http://purl.missouristate.edu/library/databases/FODSGF before using the links in this Guide.
Some of these streaming videos are single episodes; other are series of multiple episodes. Series are identified in a summary.
Often the videos' titles are self-descriptive; where they are not, summaries of the videos are given.
If you need help, please contact me personally (see profile at right) or the Reference & Government Information desk at 417-836-4535.
For help click on the the Ask a Librarian link from the library homepage for the following types of assistance:
Fall/Spring Chat Hours:
Monday-Thursday: 8am - 12mid
Friday: 8am - 6pm
Saturday: 9am - 6pm
Sunday: 12noon - 10pm
Holiday, finals, and intersession hours may vary.
When offline, use email service.This service is intended to answer short, factual questions from the students, faculty, and staff of MSU.
If not affiliated with MSU, please use this service only if your question concerns the university or some unique resource of the university or library.

Research Consultation Service For in-depth help with a research project, use the Research Consultation Request form to set up an appointment for one-to-one help.

Email-based reference service Use for quick ready-reference questions.

Walk-In Assistance Go to the Reference and Government Information desk on the first floor of Meyer Library where librarians, staff, and student assistants are on duty to help, or go to any of our public service desks for assistance, or phone 417-836-4535.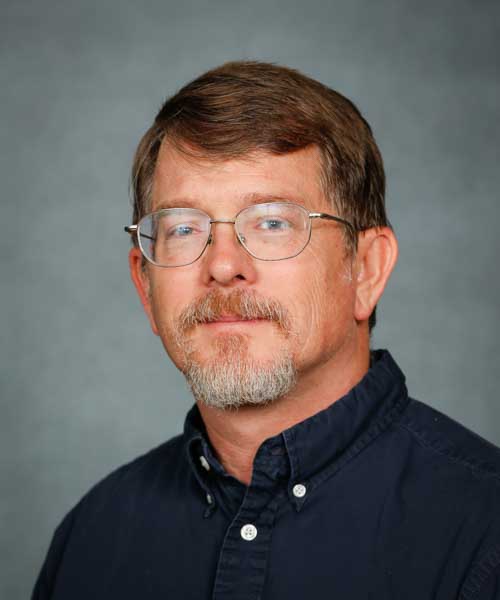 Bill Edgar
Reference Librarian
Email: Billedgar@missouristate.edu
Phone: 417-836-4529