Welcome to the Subject Guide on Electronic Journal Articles and other Information Resources at MSU!
To navigate the guide, use the tabs at the top to find different kinds of materials.
This Subject Guide is designed to help you find electronic journal articles here at Missouri State University. These articles are located in journals, which are in databases that are presented by their subjects in this Guide.
The subjects are arranged alphabetically and listed in the middle column on this page. They are also listed by broad areas, or themes, in the right column of this page. Each subject provides links to bulleted databases holding articles on that subject; at the end of the bulleted list are some suggested, similar subjects for you to "see also."
One good place to start research is using the General Journal Databases (Covering Multiple Subjects), found under the next Tab on the top right. These can retrieve diverse articles on your topic from many disciplines. Then, go on to search under the specific subject(s), e.g. chemistry, economics, or philosophy, of your topic.

In the bottom two tabs of this Guide, other types of documents besides articles, such as encyclopedias or government information sources, are presented in databases by their document type.
If you need help, please contact me personally (see profile at right) or the Reference & Government Information desk at 417-836-4535.
For help click on the Ask a Librarian link from the library homepage for the following types of assistance:
Fall/Spring Chat Hours:
Monday-Thursday: 8am - 12mid
Friday: 8am - 6pm
Saturday: 9am - 6pm
Sunday: 12noon - 10pm
Holiday, finals, and intersession hours may vary.
When offline, use email service.This service is intended to answer short, factual questions from the students, faculty, and staff of MSU.

If not affiliated with MSU, please use this service only if your question concerns the university or some unique resource of the university or library.

Research Consultation Service For in-depth help with a research project, use the Research Consultation Request form to set up an appointment for one-to-one help.

Email-based reference service Use for quick ready-reference questions.

Walk-In Assistance Go to the Reference and Government Information desk on the first floor of Meyer Library where librarians, staff, and student assistants are on duty to help, or go to any of our public service desks for assistance, or phone 417-836-4535.
This guide provides links to digital journal articles in the following subjects:
General Journal Databases (Covering Multiple Subjects)

Accounting

African American Studies

Agriculture

Analytical Sciences

Animal Science

Anthropology

Apparel, Style, Design

Archaeology

Art

Associates Degrees

Astronomy

Bibliographic Databases (Covering Information Resources)

Biographies

Biology

Biomedical Sciences

Business

Careers

Chemistry

Children

Children's Literature Sources

Communication

Communication Sciences and Disorders

Consumer Science

Counseling

Criminology

Current Events

Dance

Defense and Security

Dictionaries

Diplomacy

Economics

Education

Encyclopedias

Energy

English

Environment

Fashion

Film

Folklore

Gender Studies

Genealogy

Geography

Geology

Government Information Sources

Health

History

Hospitality

Humanities

Human Rights

Immigration

International Relations

Journalism

Law

Library Science (Libraries)

Literature

Management and Marketing

Maps

Mass Media

Mathematics

Medicine

Middle Ages

Music

Native Peoples

Newspapers

Nursing

Nutrition

Occupational Therapy

Open Access Journals, Theses, and Dissertations

Pharmacy

Philosophy

Physical Education

Physical Therapy

Physics

Physics and Astronomy

Poetry

Political Science and Politics

Professional Development

Psychology

Public Affairs

Recreation & Leisure

Reference Sources

Religion

Science (Natural Sciences)

Social Sciences

Social Work

Sociology

Space

Specifications and Standards

Sports & Sports Medicine

Statistics

Technology & Construction Management

Terrorism

Testing

Theatre

Travel and Tourism

United Nations Sources

Videos

Vocational Programs

Weather and Climate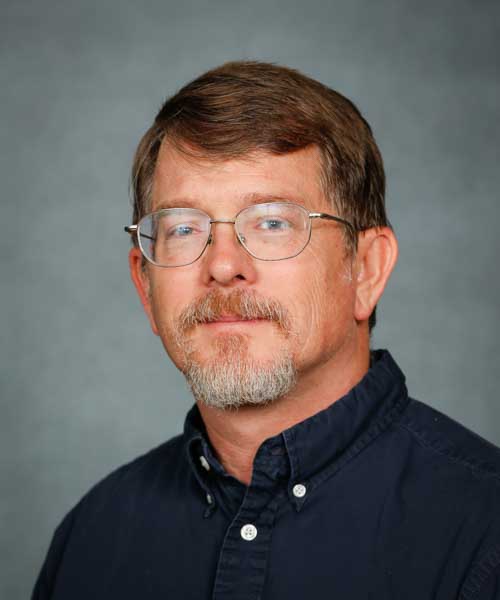 Bill Edgar
Reference Librarian
Email: Billedgar@missouristate.edu
Phone: 417-836-4529
The subject guide presents digital encyclopedias, government documents, and databases containing journals in the following broad areas:
Types of Information Sources (Under the Tabs in the Bottom Two Rows)

Humanities

Natural Sciences

Performing Arts

Professional Disciplines

Social Sciences
Types of Information Resources
Biographies

Children's Literature Sources

Dictionaries

Encyclopedias

Government Information Sources

Maps

Newspapers

Reference Sources

United Nations Sources

Videos
Humanities
African American Studies

Art

English

Film

Folklore

History

Literature

Middle Ages

Music

Philosophy

Poetry

Religion
Natural Sciences
Analytical Sciences

Animal Science

Archaeology

Astronomy

Biology

Chemistry

Geology

Mathematics

Physics

Science

Space

Statistics

Weather and Climate
Performing Arts
Dance

Film

Folklore

Music

Poetry

Theatre
Professional Disciplines
Accounting

Agriculture

Analytical Sciences

Animal Science

Apparel, Style, Design

Art

Associates Degrees

Business

Careers

Communication

Communication Sciences and Disorders

Computer Science

Counseling

Criminology

Defense and Security

Diplomacy

Education

Energy

Fashion

Film

Health

Hospitality

Journalism

Law

Library Science (Libraries)

Management and Marketing

Medicine

Music

Nursing

Nutrition

Occupational Therapy

Pharmacy

Physical Education

Physical Therapy

Political Science and Politics

Professional Development

Psychology

Public Affairs

Recreation & Leisure

Social Work

Sports & Sports Medicine

Statistics

Technology & Construction Management

Testing

Travel and Tourism

Vocational Programs
Social Sciences
Anthropology

Archaeology

Communication

Communication Sciences and Disorders

Consumer Science

Criminology

Economics

Education

Gender Studies

Geography

International Relations

Mass Media

Political Science and Politics

Professional Development

Psychology

Public Affairs

Recreation & Leisure

Social Sciences

Social Work

Sociology

Technology & Construction Management

Testing

Travel and Tourism